The Weightless Great Defender.
---
"weightless spray locks in gorgeous color, enhances style, blocks out humidity, and protects from premature color fading. It's an essential first step of your styling routine and provides instant, weightless protection.
The nutrient-rich vitamins in this spray provide an extra dose of antioxidants for smooth, healthy-looking hair. And amino acids protect the hair from thermal damage, UV rays, and daily washing all while speeding up drying time and strengthening strands."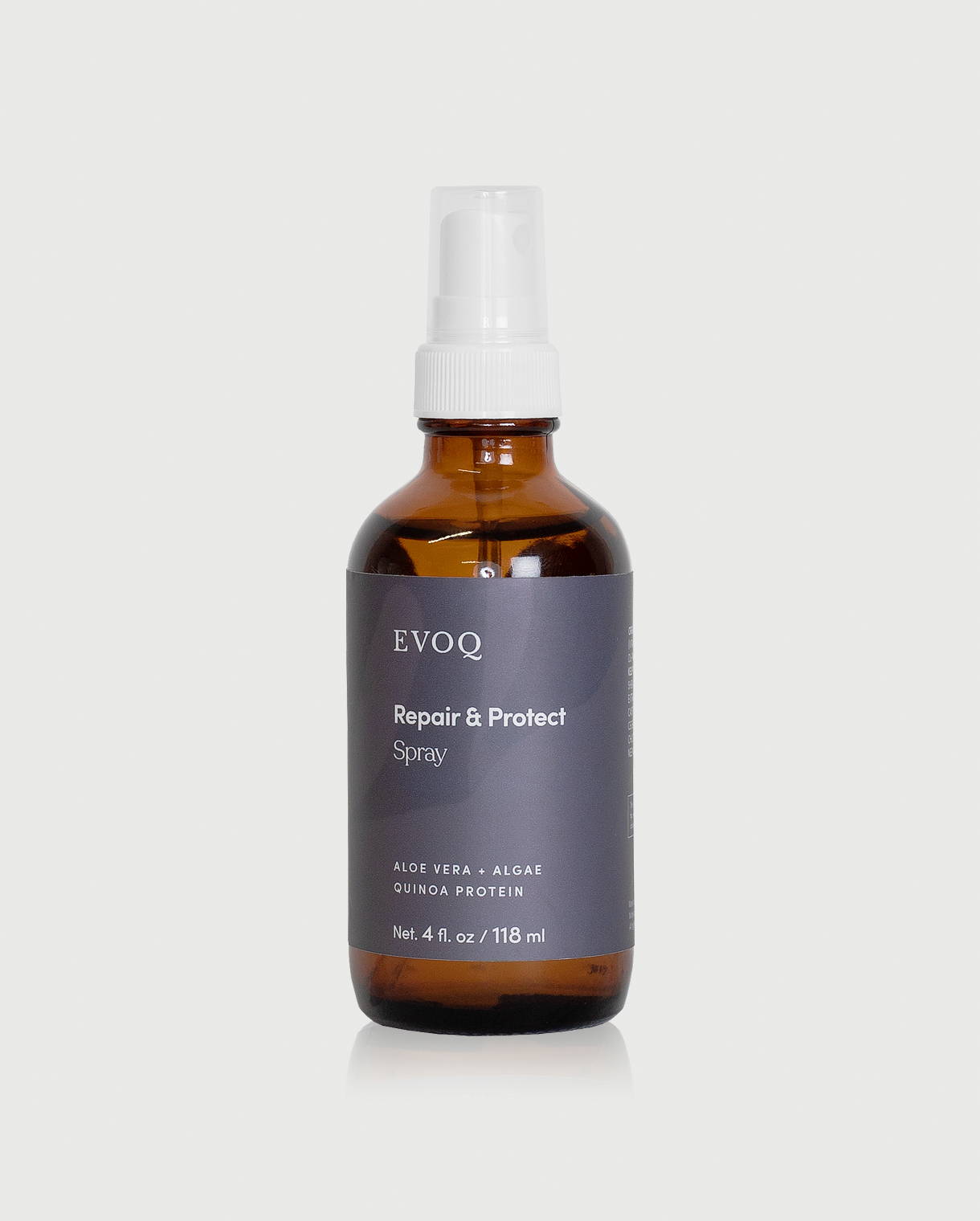 Protects and moisturizes hair as an emollient and antioxidant. Its composition of 18 amino acids, vitamins, minerals, and phytochemicals impart hair with a fortified moisture for healthy, smooth strands. Water is locked into strands due to its polysaccharide and sterol content.
---
A highly concentrated seaweed extract rich in minerals, trace elements, and vitamins for strand and scalp health. The rich iodine content helps treat and prevent dandruff.
---
This active form of vitamin B is an emollient that instantly binds to the hair shaft and seals it, giving locks a healthy shine and reducing breakage and split ends.
---
Rich in amino acids to promote hair and scalp follicle strength, fullness and softness while protecting hair from environmental damage.
---
Seed Oil Complex (Meadowfoam, Avocado & Shea)

Keeps hair feeling smooth and silky while antioxidant properties protect strands from free radical damage. Hair is imparted with a healthy shine and is easy to comb.
"*Organic Aloe Juice, *Vitamin E, *Quinoa Protein, Cetearyl Alcohol, *Vegetable Glycerin, dl-Panthenol (Pro-Vitamin B5), *Kelp Extract, * Meadowfoam Oil, * Shea Oil, *Avocado Oil, Willow Bark Extract, Stearalkonium Chloride, Castor Oil, Phenoxyethanol, *Rosemary Extract,* Neem Oil, *Rosewood Essential Oil
*Curated with organic, wildcraft, and food-grade ingredients."
STRATEGIC BIOACTIVE BENEFITS

-Block out humidity and UV rays
-Repair damaged hair and protects the surface of the hair
-Defrizz and keep hair strong while adding shine
-Revitalize the hair's natural protective layer
-Rebuild tensile strength and elasticity
---
Mist onto freshly washed hair.
Just like you protect your skin from the sun - our hair is also affected - and must be protected from free radical damage that causes fading. Studies show that having a UV filter in a hair care products can reduce color fading by up to 40%. Additionally, sources of heat from styling tools and hard water can open up the cuticle allowing your color to leach out. Just a few sprays on damp hair will help protect your hair from the heat, UV rays, and environmental damage all the while eliminating frizz.