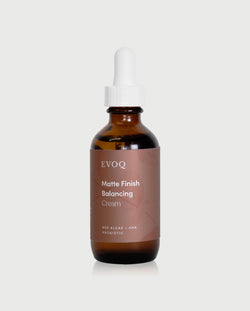 Matte Finish Balancing Cream
This velvety cream contains purifying phytonutrients that help to calm skin irritation, brighten, and defend blemishes.
In all aspects of our lives (and skin), balance is key.

---
"Whether your stress-induced cortisol is turned up or your skin has become lethargic, this moisturizer addresses skin triggers like producing excess oil in the sebaceous glands (hello congestion), which leads to breakouts, and blockages and enlarged pores. Excess oil and dead cells have a party in the pores and create the perfect environment for bacteria. Left alone, the bacteria multiply, and the after-party breakout leads to inflammation and painful pustules.
The phytonutrients in this moisturizer slow down overactive oil-producing glands while eliminating the food source for the bacteria.
This synergistic blend is concentrated with potent antioxidants, vitamins, and fatty acids designed to improve the appearance of lax skin and uneven texture. Also composed of natural sea flora acids to help reduce the appearance of enlarged pores and sebum oil build-up, creating a smoother, supple, and more youthful look and feel."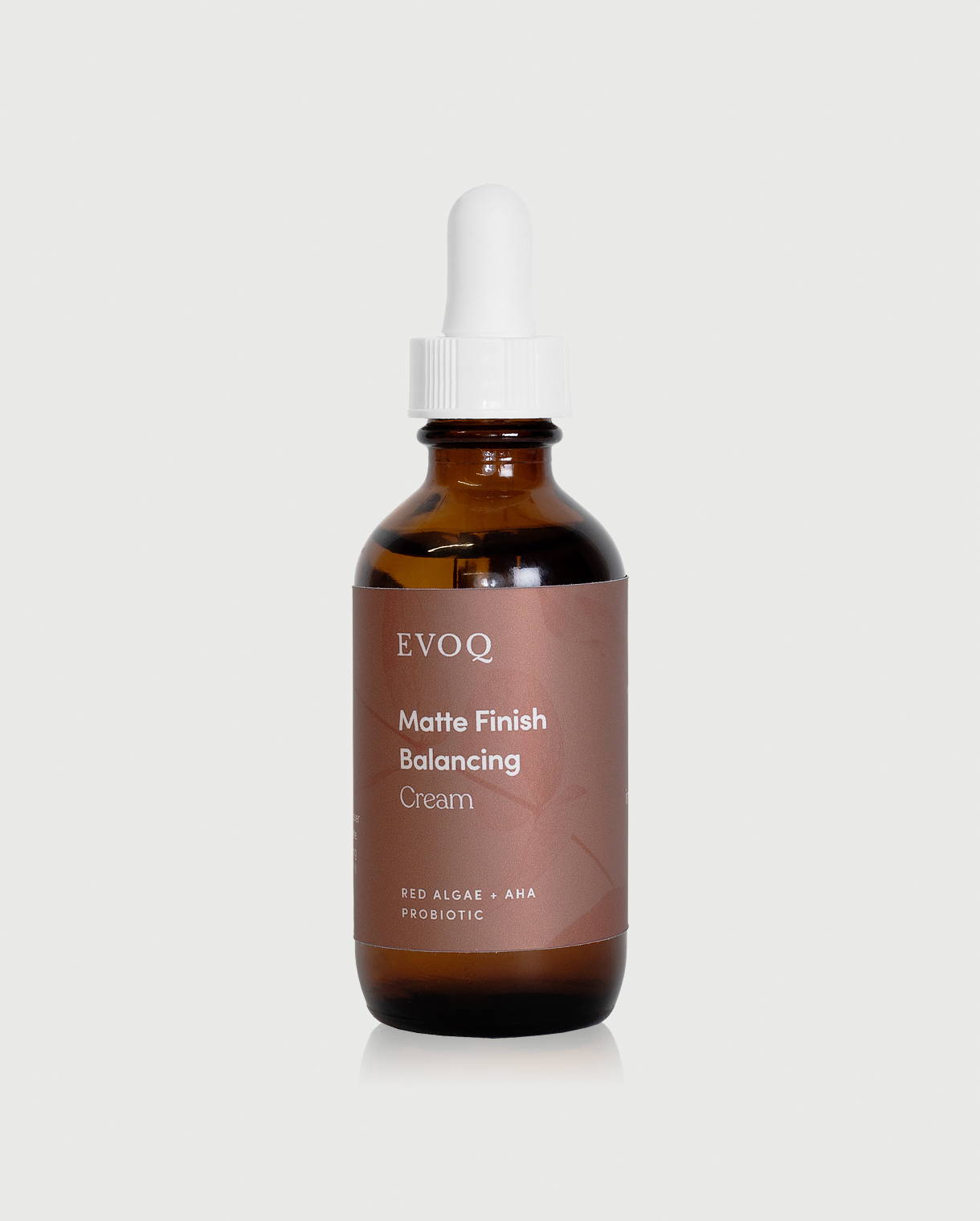 A probiotic-derived ingredient used today to improve hydration and dermal volume while balancing the skin's natural biome which restores skin's health, brightness, balance, and clarity.
---
Triple Action Gentle Acid Complex (Hibiscus, Salicylic, & Glycolic Acids)

A pH balancing, gentle exfoliating complex that aids in pore congestion and cellular turnover of dull surface skin.
---
Boosts micro-circulation and improves natural oxygenation. The most powerful UV-absorbing substance in nature. The extract absorbs both UVA and UVB light for protection from sun damage.
---
Shown to induce exfoliation and promote cell renewal for smoother skin and diminished appearance of fine lines. A gentle alternative to Retin-As and other harsh solutions. Active low molecular weight glycosaminoglycans (500-2000 daltons) and polysaccharides from marine sources.
---
Liquid Oxygen (Perfluorodecalin)

Encourages instant inner-cellular cleansing by helping to remove C02, refreshing the cellular metabolism, deeper penetration of ingredient actives. Minimizes fine lines and wrinkles and increases the volume of the dermis by 10-15%.
"*Isotonic Seawater, *Porphyra Red Algae, *Laminaria Algae Extract, *Sunflower seed, *Perfluorodecalin (Liquid Oxygen), * Shea Butter, Cetearyl Glucoside, Niacinamide, *Red Clay, Salicylic Acid, Sodium Hyaluronate, Glycerin, *Virgin Coconut Butter, *Hibiscus Extract Flower Acids, *Grapefruit Oil, * Tea Tree Oil, * Thyme Oil, *Lavender Oil, *Rosmarinus Officinalis Rosemary Oil, Vitamin C Ester, Glucosamine HCL, *Chlorella Vulgaris Extract, *Green Tea, Xanthan Gum, Irish Moss, Vitamin E, Vanilla, Lactobacillus & Coconut Fruit Extract.
*Curated with organic, wildcraft, and food-grade ingredients."
Parabens, Preservatives, Petroleum, Phenoxyethanol, Mineral oil, Xenoestrogens, Synthetic dyes, SLS, Phthalates, Gluten, QUATS, PEGs, Silicones, Chlorides & EDTA, DMDM Hydantoin, Non-Comedogenic, and Hypoallergenic.
STRATEGIC BIOACTIVE BENEFITS

-Tones, refines, and minimizes the appearance of pores
-Improve skin's clarity and soothes inflammation
-Smooth fine lines and wrinkles

-Assists in the restoration of skin's natural biome
-Provides protection against environmental damage
-Provides protection against environmental damage
-Stimulates cellular turnover and skin's renewal cycle
-Controls and balances natural sebum production
-Strengthens dermal immunity

---
Apply to face and neck after cleansing and toning. Use over Blemish Oil or Oil-Free Serum before bed for optimal results.
Combat the causes of adult acne and skin dullness all at once.
Late-onset or adult-onset acne is becoming more and more common in women ranging from their 20s all the way up to their 50s. A major cause of adult acne comes down to hormone imbalance. One reason for this becoming more common is the increased stress women feel in their day to day lives. Stress triggers the release of cortisol, a steroid hormone, that causes inflammation, blemishes, and skin spots.
Standard acne treatments leaving your skin inflamed and feeling painful?