Ommm.
An Unparalleled
Sensory Exp.
---
- You're always in your PRIME TIME.
"This sunscreen and primer is a multi-action, lightweight, and 100% chemical-free hydrating lotion. It's a broad-spectrum UV equalizer that's fortified with Vitamins C + E + D to soothe as it protects skin from environmental aggressors.
At first pump, the "universal tint" might seem light — but rest assured, it's this exact quality that gives the antioxidant-rich anti-pollution formula its ability to blend sheerly into most skin tones without leaving a ghostly cast behind.
It effortlessly blends and blurs reddy undertones for a more natural skin tone and enhanced outer glow. Zinc particulate of sunscreen absorbs, reflects and redirects harmful UV light into photo-rejuvenating wavelengths for simultaneous photoprotection and photorejuvenation.
As a makeup primer, it's the most powerful BB cream, creating a smooth, radiant canvas for additional makeup. Don't be surprised if you forget that you're wearing anything at all"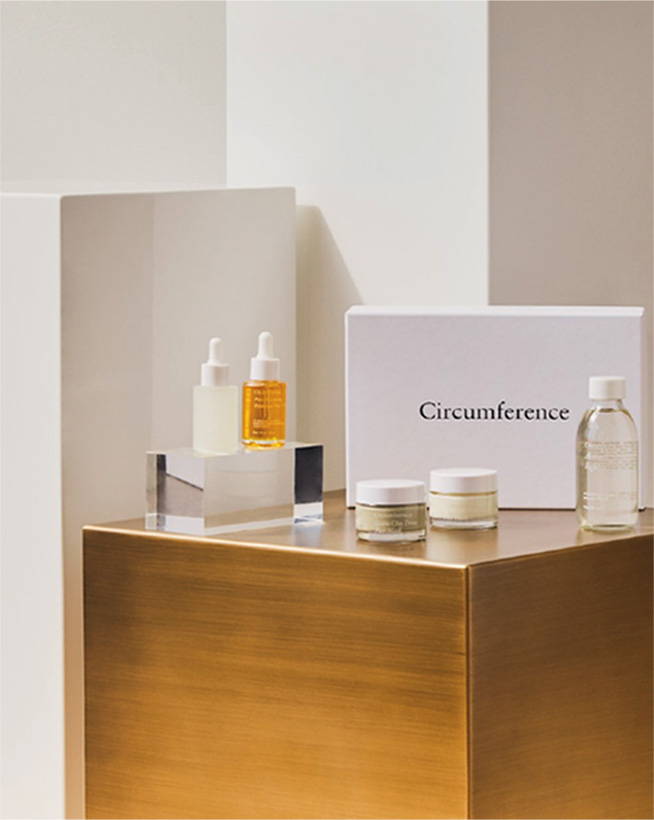 25% Non-nano Zinc Oxide 35 SPF

Unlike many chemical sunscreens, zinc oxide protects against UVA and UVB light rays and is often used as a natural, non-toxic sunscreen to prevent burns, signs of photo-aging and irritation. Reduces the visibility of skin damage by eliminating free radicals that increase the risk of skin cancer. Safe for the whole family.
---
Vitamin D3 (Cholecalciferol)

Contributes to healthy skin cell growth, repair, and metabolism. It optimizes the skin's immune system and helps destroy free radicals that can cause premature aging.
---
This active form of vitamin B is an emollient that instantly binds to the hair shaft and seals it, giving locks a healthy shine and reducing breakage and split ends.
---
Rich in amino acids to promote hair and scalp follicle strength, fullness and softness while protecting hair from environmental damage.
---
Seed Oil Complex (Meadowfoam, Avocado & Shea)

Keeps hair feeling smooth and silky while antioxidant properties protect strands from free radical damage. Hair is imparted with a healthy shine and is easy to comb.
Rehydrates and helps skin retain its natural dermal barrier to deter water loss. Potent ability to neutralize damaging free radicals caused by UV and environmental/chemical stressors.
"Zinc Oxide Non-Nano (25%), Purified Mineral Water, *Jojoba Oil, *Shea Butter, *Vitamin E, Sunflower Seed Extract (GMO-Free), *Extra Virgin Olive Oil, *Vegetable Glycerin, *Vegetable Emulsifying Wax, Iron Oxides.
*Curated with organic, wildcraft, and food-grade ingredients."
Parabens, Preservatives, Petroleum, Phenoxyethanol, Mineral oil, Xeno-Estrogens, Synthetic dyes, SLS, Phthalates, Gluten, QUATS, PEGs, Silicones, Chlorides & EDTA, DMDM Hydantoin, Noncomedogenic, and Hypoallergenic
STRATEGIC BIOACTIVE BENEFITS

-Fortified with vitamin-rich compounds of D, C, E, and Omega Fatty Acids.
-Provides antioxidant protection against environmental aggressors.
-Incorporates nutrients for firmer, brighter, more luminous skin.
-Non-irritating and comfortable.
-Coverage of 97.1% UVB absorbance protection when used at a density of two milligrams per square centimeter of skin area.
-Natural oxide pigments blend seamlessly and are ideal for most skin types.
-Delivers powerful UVA and UVB broad-spectrum protection that helps prevent sunburn and decreases the risk of skin cancer and premature skin aging caused by the sun (wrinkles, sagging, dark spots).

---
Apply to face daily under makeup to prime and protect skin.
Follow with Evoq's advanced skin hydrators consisting of DNA repair photospheres to repair damage to skin's DNA while stimulating collagen synthesis for firmer, youthful-looking skin.
The most critical step to protect your skin from skin cancer, aging and photosensitivity.
Photoaging is responsible for the majority (90%) of premature sun damage to the skin. A few minutes of sun exposure each day, over the course of many years, can cause significant damage while increasing chances of skin cancer. Learn how to prevent premature sun damage.