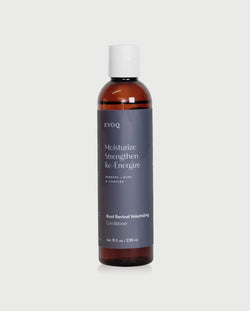 Root Revival Volume + Growth Conditioner
This lightweight conditioner helps to moisturize, strengthen, and re-energize follicles for beautiful hair with great body, lifted from the roots.
Don't let life weigh you down.
---
"Vitamins C and E impart softness and brightness to strands to give your hair a youthful, luminous shine. Organic Aloe restores moisture to locks, while Evoq's amino acid complex strengthens hair from root to tip.
Despite being jam-packed with 18 essential vitamins, antioxidants, and extracts, the conditioner is feather-light, and hair is left feeling weightless to ensure ultimate volume and bounce. Both scalp and strands are strengthened & balanced to promote overall hair health"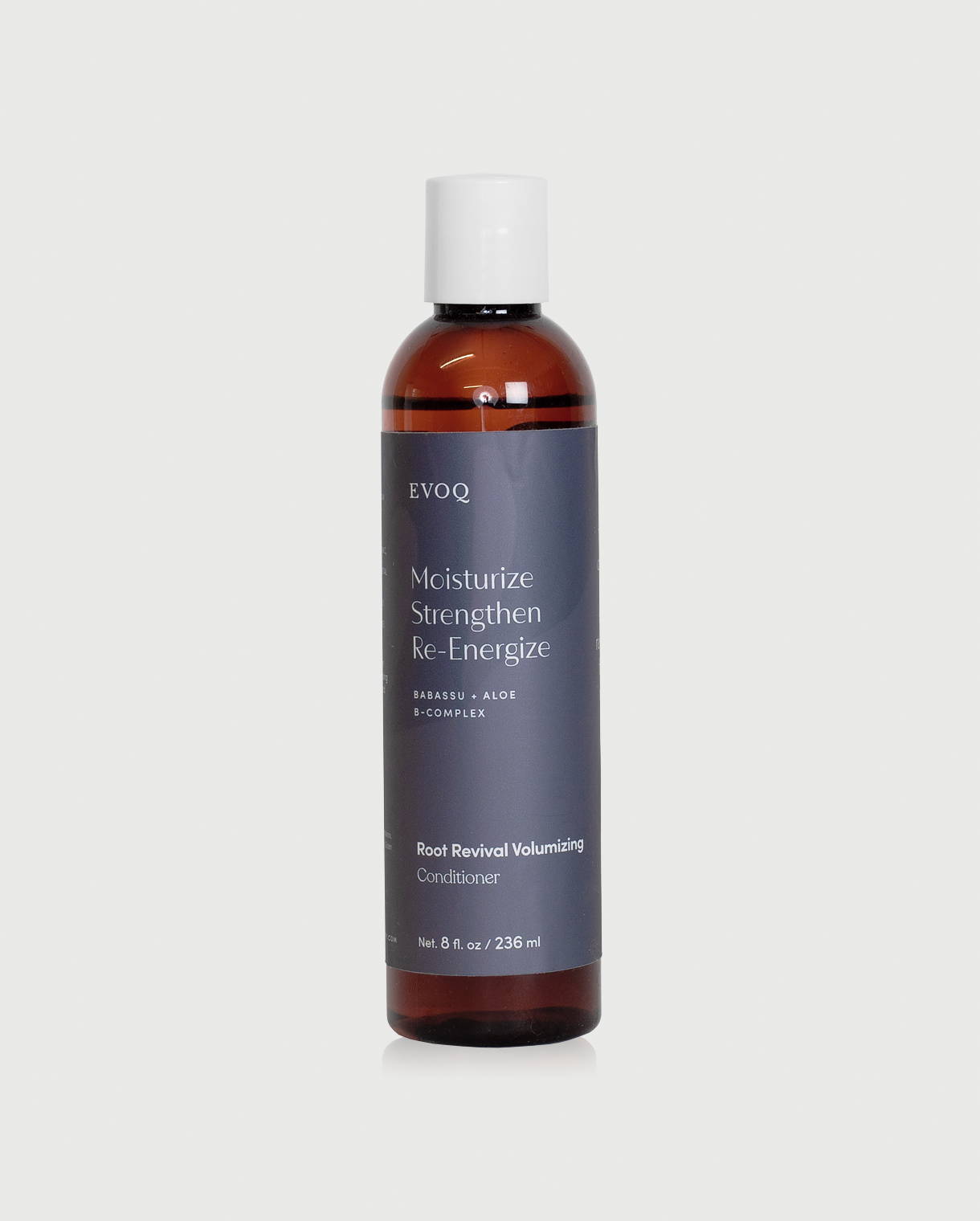 Very effective for hair care, since it has a similar composition to keratin, hair's essential protein. Aloe Vera gives your hair shine and in turn cleans and protects against impurities, giving shine, flexibility, and softness, strength and protection.
---
Featherlight and great for conditioning and moisturizing, dry, brittle, color treated and damaged hair. Contains an abundance of fatty acids, playing a primary role in the structure of the hair's hydro-lipid layer. Replenishes and preserves the outer layer of hair.
---
Promotes shine due to its healthy fatty acids and moisturizing properties. Apricot is good for hair growth due to its high vitamin E content.
---
Natural youth-renewal protectants against harsh UV rays that cause photoaging and dry out and damage strands. Vitamin E is moisturizing and supports healthy hair follicles by promoting good blood circulation and the delivery of vital nourishment.
---
Potent in antioxidants which can prevent thinning hair and even graying hair. Helps promote blood circulation for stimulating growth. Also helps tone down sebum production and clears pores.
---
Moisturizes and thickens hair to prevent damage and impart a beautiful luster and sheen. Easily penetrates the hair cuticle to strengthen the internal structure by up to 20%.
"*Organic Aloe Juice, *Babassu Oil, *Apricot Kernel Oil, Behentrimonium Methosulfate, Cetearyl Alcohol, *Extra Virgin Olive Oil, Sodium Stearoyl Lactylate, *Chamomile Extract, Panthenol Dl, Vitamin E Acetate, Rosemary Extract, Vitamin C, Vitamin B3, Vitamin B5, Vitamin B6, * Glycerin, Glyceryl Stearate, Essential Oil Complex (Tea Tree, Fir Needle, Sweet Orange Oil), Ethylexyl Glycerin & Propanediol (Naturally Derived Preservative) Potassium Sorbate (Food Grade Preservative)."
*Curated with organic, wildcraft, and food-grade ingredients.
Sulfates, parabens, PEGs, xenoestrogens, propylene glycol, mineral oil, paraffins, gluten, EDTA, formaldehyde carriers, synthetic fragrances or dyes. Color Safe. Dermatologist Recommended.
STRATEGIC BIOACTIVE BENEFITS

-Smooth detangling to prevent breakage and split ends
-Strengthen the hair while helping balance the pH of your scalp
-Soothe sensitive scalp, nourishe flaky skin, and irritation
-Contains anti-inflammatory compounds for fuller looking hair
-Contains antioxidants to help protect and strengthen hair
---
After shampooing, apply and massage into mid-lengths & ends. Comb thoroughly, and let sit for 2 minutes. Rinse thoroughly. For optimal benefits, use the Root Revival Shampoo.
A conditioner as light as a feather.
This volumizing conditioner is shown to moisturize, strengthen, and re-energize follicles for beautiful hair with great body, lifted from the roots. It's build-up free, so this conditioner adds body, volume, and thickness to strands without weighing them down.