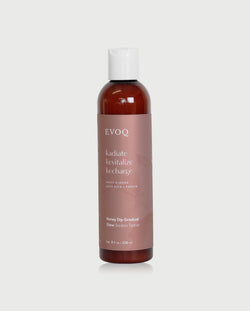 Honeydip Gradual Glow Sunless Tanner
A moisturizing self-tanning lotion that helps to radiate, revitalize, and recharge your skin for a natural, sun-kissed glow.
If you want to give light to others, you have to glow yourself.
---
- A sunless tanner that not only makes you look more youthful.
"it's anti-aging ingredients literally increases the health of your skin. A formula for a buildable, believable bronze for face and body without sun exposure that's usable all year round. This multi-action moisturizer promotes, prolongs, and protects youthful skin while firming, brightening, hydrating, and smoothing skin.
The glow comes naturally thanks to natural sugars from beet and sugar cane plants. The sugars react with the skin to safely give a natural-looking tan, so you can enjoy beautifully bronzed skin 365 days a year without exposure to damaging and aging UV rays.
Does it streak? Honey, our faux tan's like a facelift —the good ones are undetectable.
A beautiful, sun-kissed glow is best obtained without spending hours basking in the sun (aging skin). "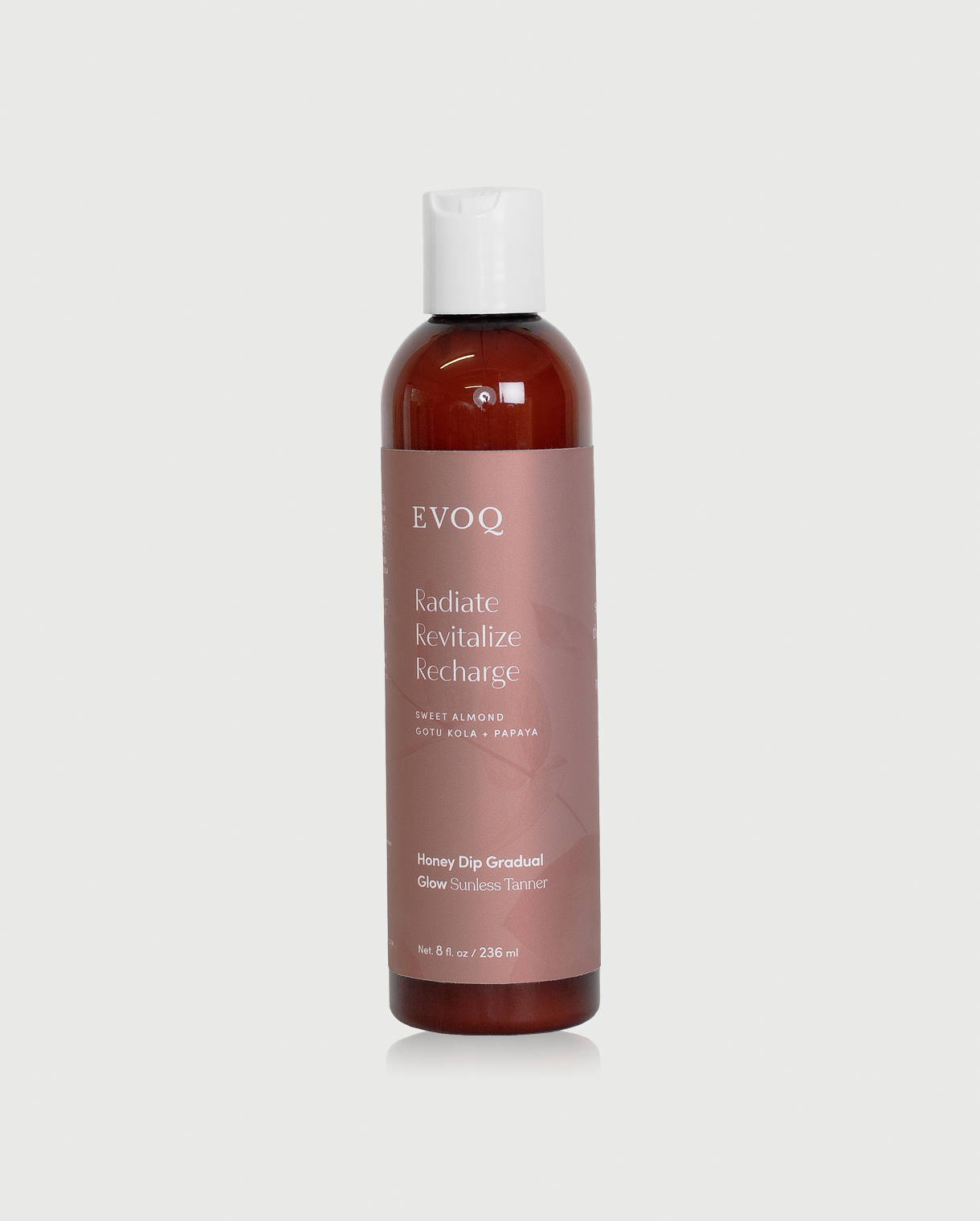 Rich in glycyrrhizate, an effective tyrosinase inhibitor to help prevent hyperpigmentation.
---
Reduces inflammation, strengthens collagen production, and restores skin's natural moisture barrier.
---
Fights wrinkles, and diminishes the appearance of scars and dark spots.
---
Rich in vitamins A & C to promote skin health while brightening dark spots and scars.
---
Derived from beets and sugar cane, DHA interacts with the surface layer of skin to produce a naturally bronzed, healthy, and glowing appearance.
"*Aqua (pH balanced Distilled Water), *DHA (Dihydroxyacetone: Beet, Sugar Derived), *Gotu Kola Extract, *Papaya Leaf Extract, Licorice Root Extract, Vitamin E, *Chamomile Extract, *Aloe Vera Gel, *Olive Leaf Extract, *White Willow Bark Extract, *Sweet Almond Oil, *Organic Coconut Oil, *Calendula Extract, Sorbitan Olivate,*Pure Herbal Hydrosol & Essential Oil Essences, Herbal Preservative of Leuconostoc Radish Root Ferment, Lactobacillus & Coconut Fruit Extract.
*Curated with organic, wildcraft, and food-grade ingredients."
Parabens, Preservatives, Petroleum, Phenoxyethanol, Mineral oil, Xenoestrogens, Synthetic dyes, SLS, Phthalates, Gluten, QUATS, PEGs, Silicones, Chlorides & EDTA, DMDM Hydantoin, Non-Comedogenic, and Hypoallergenic
100% Bioavailable
Evoq's evidence-based active ingredients optimize activity through a bio-affinity with the skin to re-awaken and support cellular communication and optimal function that slow down as a result of age, stress, and lifestyle. Explore the Forces of Nature.
STRATEGIC BIOACTIVE BENEFITS

-Gives skin a natural-looking tan without damaging sun exposure
-Exfoliates to reduce hyperpigmentation and sunspots
-Hydrates skin for a soft, supple feel

-Improves the appearance of fine lines and wrinkles
---
Apply in slow, even strokes to freshly cleansed and exfoliated skin. Use daily for 2 days, and then every 2 or 3 days, depending on your desired glow. Wash hands after application.
Be careful not to over-apply to these areas: elbows, knees, ankles, and heels. Wash hands well after application.
Use up to 2 to 3 times a week, depending on the intensity of the tan you desire. Allows you to get dressed quickly after use.
A sunless tanner that helps to reduce fine lines and wrinkles and promote healthy skin.
Skin laxity can occur anywhere, but it is most noticeable on the face. Both intrinsic and extrinsic factors cause skin laxity, including natural aging, genetics, stress, diet, environmental exposure, smoking, and sun exposure. Sun exposure leads to a loss of collagen and elastin in your skin, resulting in lax skin that only gets worse over the years. Our sunless tanner gives your skin a beautiful glow without harmful exposure to UV rays.