Gently Purify and Recalibrate Your Skin.
---
- When your skin needs a gentle touch.
"This herbaceous cleansing giant is the ideal choice. Brimming full of omegas, skin-brightening vitamin C-esters, healing plant hydrosols, and botanicals helps to gently purify the skin and stimulate cellular turnover to deliver brighter skin. Calendula, often called the "skin herb" because of its healing and calming properties, soothes, smooths, and penetrates the skin.
Softness and suppleness are achieved without stripping the skin or disturbing the protective barrier. Sea Buckthorn's bioavailable lipids infuse the skin with 190 different bioactive compounds that work together to reduce water loss, inflammation, and redness. Combined with plant and flower extracts, B vitamins, and green tea so your skin is enlightened, bright, soothed, and healing at a cellular level."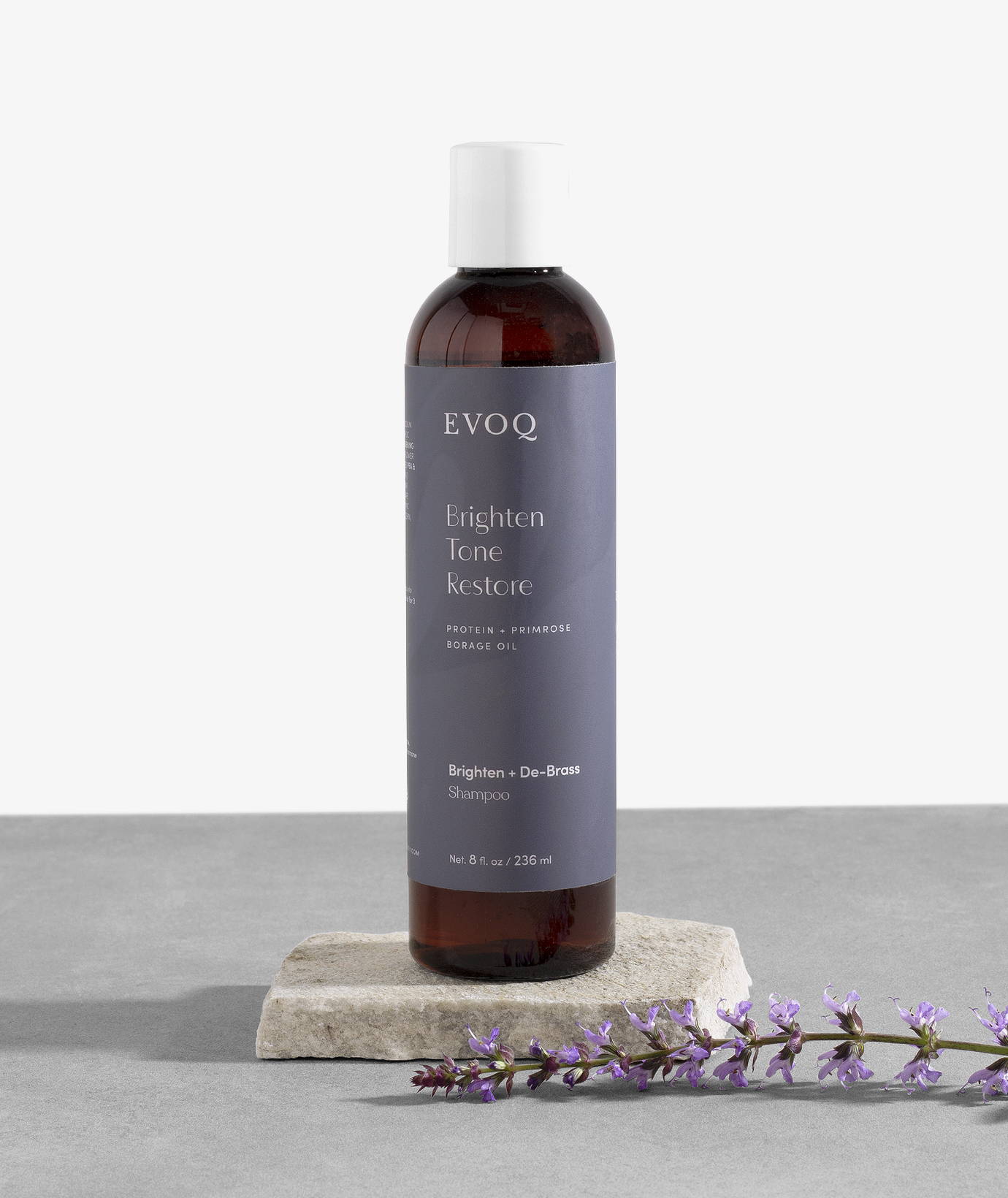 Delivers balancing and hydrating omegas 3, 6, 7, and 9 deep into the skin's lipid layers. One drop holds 190 different bioactive compounds that work together to reduce water loss, inflammation, and sensitivity. Antioxidants and phytosterols help increase tissue health.
---
Promotes cellular healing to restore skin. A powerful anti-inflammatory agent while incredibly soothing to red, irritated, and fragile skin.
---
Brightens skin to reduce the appearance of dark spots and scars and regulates oil production. The most bioactive form of vitamin C to promote and protect collagen and elastin reproduction.
---
Plant Floral Hydrosol Healing Complex

Botanicals help increase dermal hydration to keep the skin moisturized. They are pH balanced and reflect the essential oil healing agents within the distilling process.
---
Known to boost the levels of dermal ceramide and fatty acids to help keep the skin feeling supple, hydrated, and soft.
"*Purified *Witch Hazel Water, *Green Tea Hydrosol Water, *Hibiscus Hydrosol Water, Decyl Glucoside, Cocamidopropyl Hydroxysultaine, Glycerin, *Seabuckthorn Fruit Extract, Silk Amino Acids, Vitamin C Ester, Vitamin E, Niacinamide Vitamin Complex (B3, B5, B6), *Calendula Flower Extract, Arrowroot Powder, Xanthan Gum, Mineral Salts, Lactic Acid, Caprylic Acid, Lauric Acid
*Curated with organic, wildcraft, and food-grade ingredients"
Parabens, Petroleum, Phenoxyethanol, Mineral oil, Xeno-Estrogens, Synthetic dyes, SLS, Phthalates, Gluten, QUATS, PEGs, Silicones, Chlorides & EDTA, DMDM Hydantoin, Noncomedogenic, and Hypoallergenic.
STRATEGIC BIOACTIVE BENEFITS

-Cleanse deeply without drying skin
-Moisturize, refresh, and calm skin
-Brighten fatigued skin through cellular renewal
-Enhance skin's natural barrier, resulting in less transdermal hydration loss
-Maintain the skin's natural oil balance
-Alcohol and Detergent-free

---
Dampen skin. Gently apply cleanser by rolling hands up and away to avoid eye area. Rinse with warm water.
Eradicate the underlying cause of sensitive skin and reveal a calm, soothed glow.
Sensitive skin is a growing concern and ailment for many women (1 out of 2). Hard to detect, there is often an underlying catalyst causing irritation both short term and systemic that is directly linked to our environment and lifestyle. Learn what these causes are and how to avoid them.