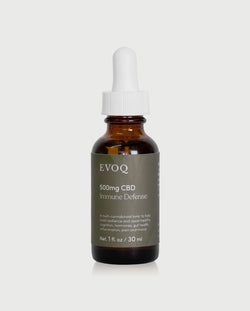 500MG Activated CBD Broad Spectrum
A multi-cannabinoid tonic to help build resilience and assist healthy cognition, balanced hormones, gut health, inflammation, pain, and mood.
"Broad spectrum whole plant" genetics.
---
- Only better with immune enhancing terpenes.
"This rapid immune-boosting tonic synergistically modulates the endocannabinoid system's complex network of signaling molecules and receptors to help rebalance brain function, gut health, and immunity. It promotes a healthy inflammatory response and turns on antioxidant genes, increasing our resilience in the face of environmental stressors.
Enjoy our most broad-spectrum formula rich in CBD, concentrated minor cannabinoids (CBC, CBN, CBDV, CBG), and elevated immune-boosting botanicals and terpenes with zero THC."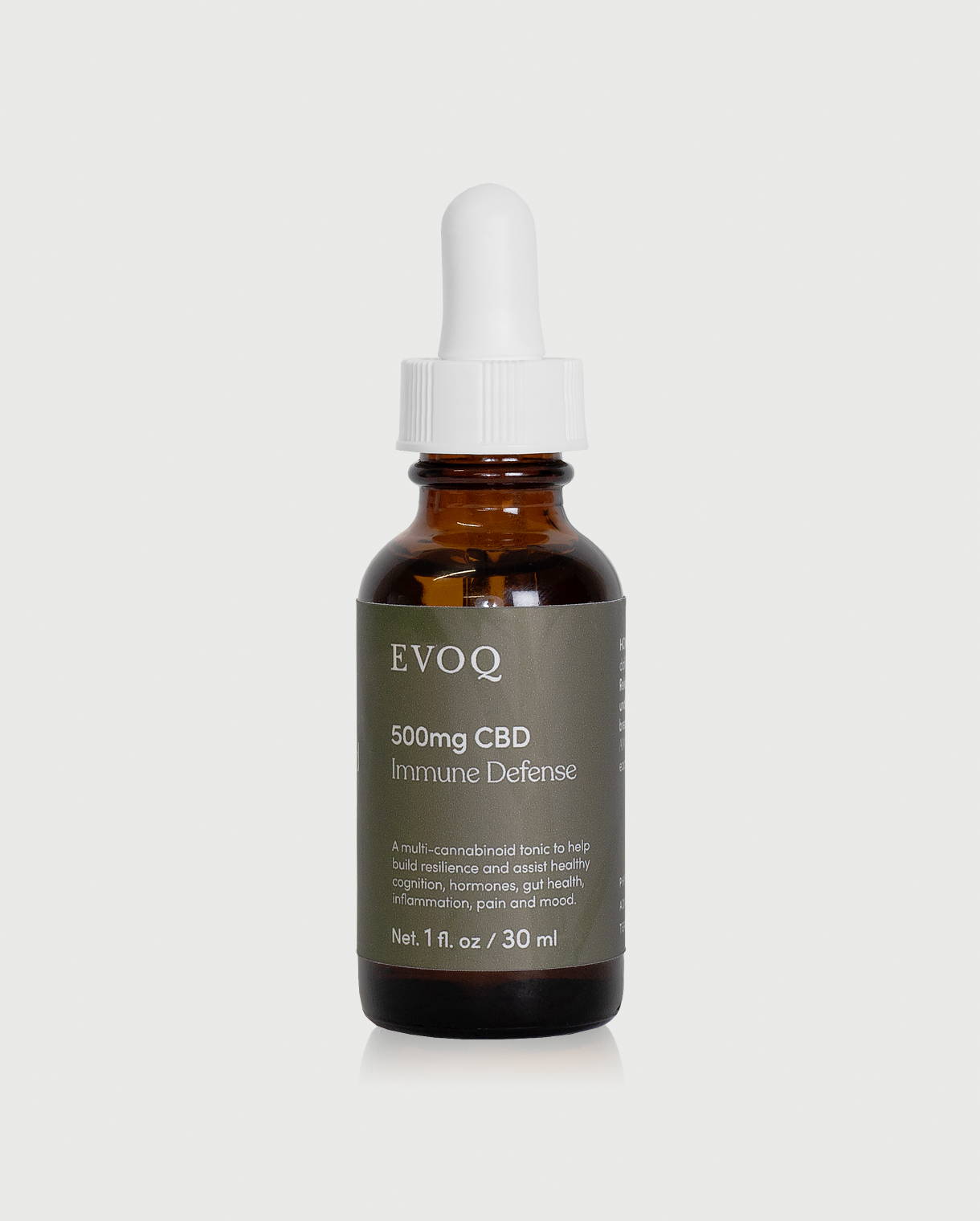 Omega Seed Oil Complex of Black Cumin, Avocado and Primrose Oil

---
Cannabinoids are phyto-compounds and may help unwind tension & discomfort while enhancing your sense of well-being & resilience. CBD offers a tremendous range of health benefits, including antioxidant & anti-inflammatory effects, significant pain modulation, and mood-boosting, stress-soothing effects.
---
Is a non-intoxicating cannabinoid with antibacterial and anti-inflammatory properties that can be useful for pain management. Some studies show that it can promote neurogenesis, the development of new brain cells. This can be beneficial in treating elderly patients and those struggling with neuropathic conditions.
---
Has sedative effects that can be used to treat insomnia, and in some cases, lower heart rates. Evidence suggests that it has anticonvulsant properties, making it a potentially effective treatment for nausea and seizures.
---
Could possibly be an anti-anxiety powerhouse. Research is still limited, but initial studies show that it can be up to 10 times as effective as CBD in treating stress and anxiety symptoms. CBC helps regulate mood and promote relaxation.
---
Is a non-intoxicating cannabinoid with significant anti-epileptic and anticonvulsant effects. It is researched for its potential in treating epilepsy. CBD-V has shown to be an effective remedy for nausea as well as appetite suppression.
---
Terpenes enhance cellular bioavailability. They also play a vital role in the plant kingdom. They protect plants from environmental stresses and act as building blocks for more complex molecules such as cannabinoids. These attributes transfer over to what they do for our health.
---
Has been shown to be an effective anti-inflammatory. It also works as a sedative and muscle relaxer to ease pain, decrease inflammation and aid in rest and sleep.
---
Can be used to help promote weight loss, prevent and treat cancer, and treat bronchitis. Limonene aids in anxiety & depression. It is shown to fight tumors, stimulate the immune system and help gastric reflux and ulcers.
---
May have a strong anti-inflammatory and antibacterial effects. Some studies have suggested it helps dilate the bronchial-tube and increase cognition.
---
Studies suggest that it may help treat anxiety and depression, and it has anti-inflammatory properties along with being an antifungal & antiseptic.
---
Reportedly offers antiviral, antifungal, antiseptic, and antibacterial protection. This terpene's woody aroma helps to help clear airways and act as a decongestant.
"Organic Sungrown Array of Cannabinoids of CBD, CBC, CBN, CBDV, CBG, Black Cumin Oil, Avocado Oil, Oleic Acid, Primrose Oil, Food Grade Lime Oil, USP Grade Natural Plant Terpene Complex (AlphaTerpineol, Beta Caryophyllene, Limonene, Linalool, Myrcene, Terpinolene)
THC Free: Drug test safe
Quality Standards: Third Party Tested, GMP & ISO Compliant, HACCP, & Organically Grown
*Curated with organic, wildcraft, and food-grade ingredients."
STRATEGIC BIOACTIVE BENEFITS

-Support a healthy immune system
-Ease occasional stress & mental uneasiness
-Reduce all levels of pain

-Reduce tendencies of depression
-Support a healthy inflammation response
-Support overall wellness of joint flexibility, movement, and bone health
-Support a restful night's sleep
---
Take 1 to 2 times daily or more as needed. Release desired amount under your tongue, take 2 deep breaths, and swallow. am | pm Shake well before each use.
Dosing: Finding your best dose takes trial and error because of your unique body chemistry. Slowly increase to find the lowest dose that works best for you. Consistency, as with any supplement, is key for success.
Reset your ECS system with phyto-cannabinoids.
This is designed to help you reset at times of high stress by bridging the connection of phytocannabinoids and your ECS system. This is an anti-stress supplement delivered from sungrown, organic hemp.
Back in "the day" women relied on simple wisdom, common sense, and pantries well stocked with herbal remedies to tend to their daily lives. These herbal remedies were made from plants and herbs that grew in the kitchen garden or were gathered in the fields and woods surrounding their homes.
Gone are those days. Although there is an undeniable growing awareness of the options in returning to the use of natural remedies, whole foods, and healthy herbs.